Residential Architects - New home builds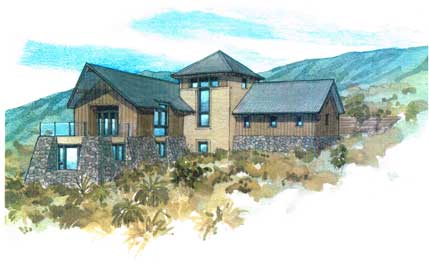 Let us work closely with you to realize your vision for your new home.
Whether you have a flat suburban section, a steep hill site or a sprawling lifestyle block, let us design a new home for you and your family that will make the most of your site's unique characteristics.
A design that will capture plenty of all day sun, provide shelter from the easterly and make the most of your view. A design that provides an environment that will enhance your day-to-day life.
We specialize in designing new homes for the most challenging of flat or hill sites, where a 'standard plan' just will not do it justice.